Climate Activist Briefing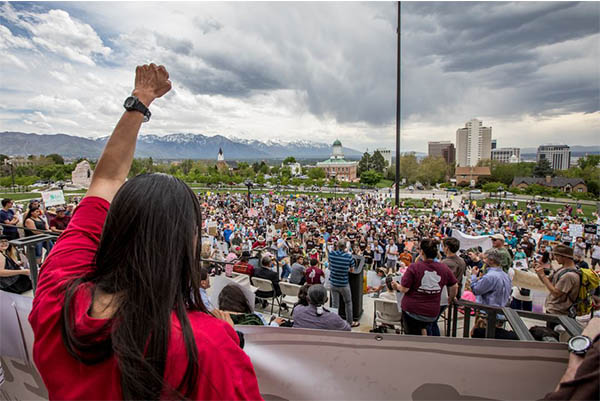 This is to inform you of the climate actions being taken on your behalf by The Trust for Public Land's Federal Affairs Team in Washington, D.C.
BACKGROUND

Rising sea levels threaten to displace millions of Americans along our coasts THIS century. Increasingly severe storms and heat waves are affecting communities in every part of the United States — causing billions of dollars in damage to local communities, and even leading to the tragic loss of life. In 2018 alone, the United States experienced 14 separate extreme weather events that caused more than $1 million of damage, each.*

It is widely accepted that two degrees of warming isn't safe. We need immediate changes at the local and national level to address climate in transportation policy, water and urban planning, forest management, and even the way we grow our food so we can avoid the most damaging impacts of climate change.

Together with dedicated Trust for Public Land supporters and activists like you, we're working in local communities across the nation to create parks and green spaces for people, and to help mitigate the effects of climate change. We are also working hard on your behalf in Washington, D.C. to fight for the legislative items below. But we cannot confront this threat on our own. Fight against the threat of climate change by making a gift today!

CONGRESS SHOULD IMMEDIATELY ACT ON THE FOLLOWING ITEMS: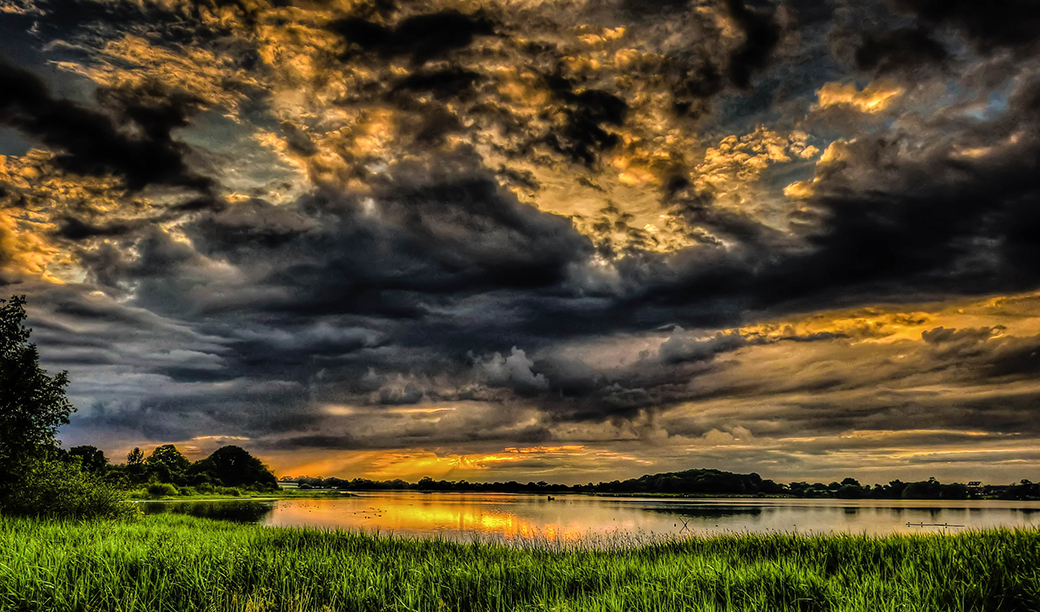 Photo Credit: Mark Freeth on Flickr
International Climate Accountability Act
Cities all across America are on the front lines of climate change, facing mounting disasters and threats. As a nation, we entered the Paris Climate Agreement with nearly 200 other countries to commit to reducing greenhouse gas emissions.

Natural solutions from parks and green space are important to cool neighborhoods, protect people and homes from fires and flooding, and capture and store carbon pollution. Committing to the Paris Climate Agreement made us better positioned to implement these sorts of effective, on-the-ground solutions. However, in 2017, President Trump announced that he would pull the United States from the Agreement.

Pulling the United States from the Agreement is a HUGE mistake. The realities of climate change are upon us, and we cannot delay action if we want to prevent its worst effects. But finally, we have an opportunity to fight back. In May, the House of Representatives voted to pass a bill, the Climate Action Now Act (H.R. 9), that would bypass President Trump's decision and mandate that we stay in the Paris Climate Agreement. With this momentum, we lobbied hard for the Senate to take up the same action on climate, and last month, they introduced the International Climate Accountability Act (S. 1743).

While this is great progress, our work is far from over. Decisions we make in the next few years could help us avoid some of the worst effects of climate change. But with some leaders in the Senate working against climate action at every turn, we need your help to pass these bills and show where we stand on climate.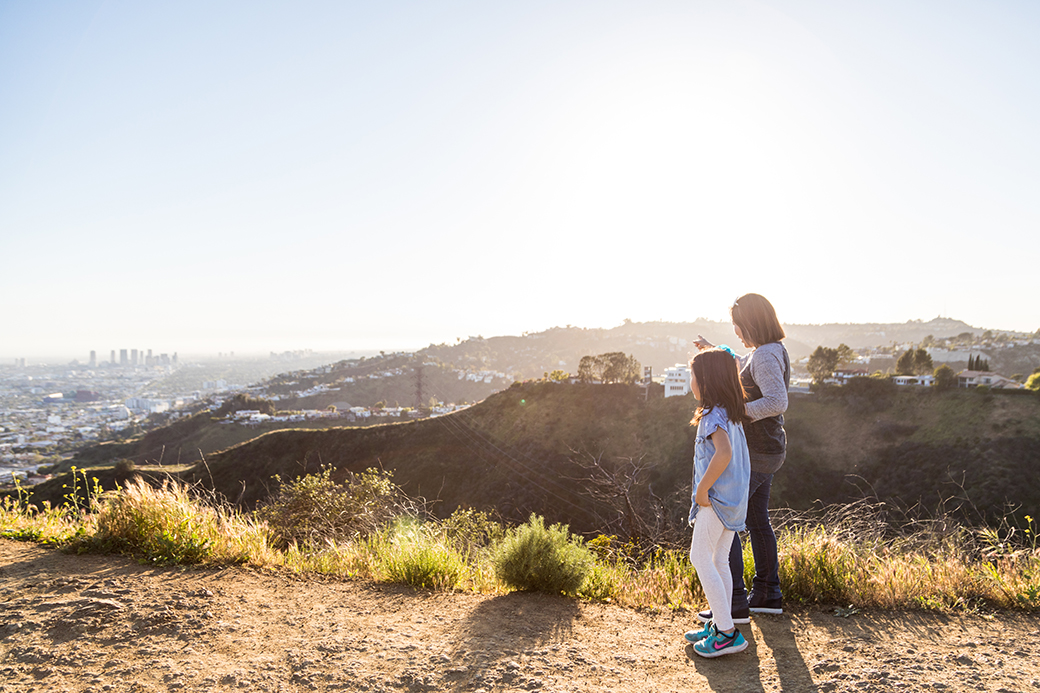 Photo Credit: Annie Bang
Outdoors for All Act
The life-threatening reality of climate change instills a need for swift action on all fronts. Cities and towns, where the majority of us live, are particularly vulnerable to hotter heat waves and more powerful storms, but scientific research has proven the benefits of parks and green space for keeping our cities safer from these effects.

Pavement and buildings trap and magnify heat, so the air in cities can be hotter than in nearby natural areas — but parks and green space can help reduce this "urban heat island" effect. On hot days, the ambient temperature in a green, shady park can be 12 degrees cooler than in surrounding city neighborhoods. Engineered green infrastructure projects can absorb up to 90 percent of stormwater runoff and filter up to 95 percent of major water pollutants.

With your help, we've been working with local governments and communities to combat the impacts of climate change by creating parks and green space in the places that need it most. We partner with city leaders and residents to design, fund, and build climate-smart parks and green spaces that:
Connect trails and transit lines to provide low-carbon transportation, and link residents to popular destinations
Reduce the "urban heat island" effect, protect people from heat waves, and reduce summer energy use
Absorb rainfall, reduce flooding, and recharge drinking water supplies with water-smart parks, playgrounds, and green alleys
Protect cities from rising seas, coastal storms, and flooding through strategically-placed shoreline parks and natural lands
But still, 100 million Americans, including 28 million children, don't have green space close to home. That access is critical: it not only provides climate resiliency, but also improves public health and builds social capital. We don't have time to waste to build more parks and green space in cities. That's why we support H.R. 1334 and S. 3499, the Outdoors for All Act, which will lower the barrier to getting outside by providing grants for parks and recreation projects in underserved communities. Your support is essential in this effort to fight climate change and expand access to nature.
Strengthen our fight
With your help, we are fighting every day on the ground and in Washington, D.C. to pass strong climate legislation like the ones above. Please make a donation today.